PRESS RELEASE
Hyères, March 11, 2021
VINCI Airports and easyJet announce two new routes departing from Toulon Hyères airport
• Toulon Hyères joins for the first time the easyJet network, the leading European network
• Opening of the line to Paris Charles-de-Gaulle, offering access to many
international connections
• For the first time since 2018, a direct connection to London via London Gatwick Airport operated by VINCI Airports
Paris Charles-de-Gaulle with 4 frequencies per week from June 28, 2021
London-Gatwick, airport operated by VINCI Airports, with 2 frequencies per week from 23 June 2021
Information and reservations on www.easyjet.com.
---
Toulon, February 01, 2021
Transa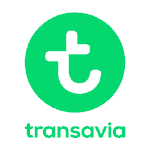 via and VINCI Airports announce the establishment of 3
connections from Toulon Hyères in spring 2021, including one
line to Paris-Orly
Transavia and VINCI Airports today announced the establishment of 3 lines from the airport of
Toulon Hyères, managed by VINCI Airports, in the presence of Nathalie Stubler, Chairman and CEO
General of Transavia France, Nicolas Hénin, Deputy Managing Director of the company and
Laurence Erbs, Director of Toulon Hyères airport.
Paris, Nantes and Brest will now be connected to the south of France by the lowcost company of the Air France-KLM group. A major announcement for the connectivity of the territory.
The airline will connect Toulon Hyères airport to those of Paris-Orly, NantesAtlantique (also managed by VINCI Airports) and Brest-Bretagne on the basis of the program
next1:
● Toulon Hyères – Brest-Bretagne: 2 flights per week (Monday and Thursday) from
from € 39 including tax for a one-way ticket – first flight on 04/22/2021
● Toulon Hyères – Nantes-Atlantique: 2 flights per week (Friday and
Sunday) from € 39 including tax for a one-way ticket – first flight on 04/23/2021
● Toulon Hyères – Paris-Orly: 3 flights per day at 6.40am, 9.45am and 6.00pm * from
€ 39 including tax for one way – first flight on 03/28/2021
* Hours may vary depending on the day of operations.
Tickets will be available for sale on February 02, 2021 at 10:00 a.m. on the site
www.transavia.com.
These destinations are in addition to the Toulon – Rotterdam line operated by Transavia Netherlands at
a rate of 3 flights per week (Tuesday, Thursday and Saturday) from € 35 including tax for a one-way ticket.
To allow its customers ever more flexibility in the organization of their trips and
choice in their journeys, Transavia offers a modification of tickets free of charge (excluding
fare difference) for travel until October 30, 2021. Travelers have the
possibility to change their ticket up to 2 hours before the flight.
In addition, Covid-19 coverage is now included in all insurance offers
journey offered when booking tickets on Transavia, in order to allow
passengers to travel with peace of mind.
More information : www.vinci-airports.com/en
@VINCIAirports
https://www.linkedin.com/company/vinci-airports/
Pour plus d'informations : www.toulon-hyeres.aeroport.fr/en
---
European Week for Waste Reduction
Reduction of packaging
food and communication
on packaging savings
from Mon 23 to Fri 27 Nov
KITCHEN LANDS
Reduction of food packaging, by promoting packaging
collective, rather than individual packaging.
A newsletter will also be sent to local authorities,
in order to explain the process and the savings in packaging that the action
represented.
This year, we will focus on the weight represented by
waste, by comparing the weight of individual packaging to that of
collectives.
Nursery 83140 SIX FOURS LES PLAGES
---
In Ravel, another life for our everyday objects
Sat 21 Nov, from Mon 23 to Sun 29 Nov, Sun 29 Nov
Toulon
Maurice Ravel College
All staff, students and their parents participate in
'Recycling' operations: writing tools in conjunction with Terracycle /
collection of clothes, toys … with various regional associations /
plastic caps with Handibou / printer cartridges …
60 Rue Commandant Henri Thal 83000 Toulon
---
INFO & RESERVATION
NATIONAL PROGRAM
Due to the health context, some animations appearing
in this SERD 2020 program are likely
to be canceled, postponed or organized digitally.
Before any participation, you are therefore invited to contact
the organizer or the SERD team at: serd
ademe.fr